Patrol
The Woodson County Sheriff's Patrol Deputies are under the direct leadership of Sheriff Jeffrey McCullough.
Patrol deputies are responsible for handling all calls for service, to include complaints, assistance to citizens, VIN inspections, etc. Deputies patrol the county roads to provide a visible presence to help deter crime and watch for criminal activity. The deputies patrol the entire county to enforce state statutes and recently began contracting with Toronto to enforce their city ordinances.
Deputies also respond to crimes in progress, take reports, conduct criminal investigations, investigate traffic accidents, serve arrest and search warrants, provide courtroom testimony, transport prisoners , serve civil process, along with many other related duties. They also provide assistance to our other law enforcement partners in Woodson County and surrounding areas when called upon. Deputies have lawful jurisdiction in rural, unincorporated and municipal areas within Woodson County.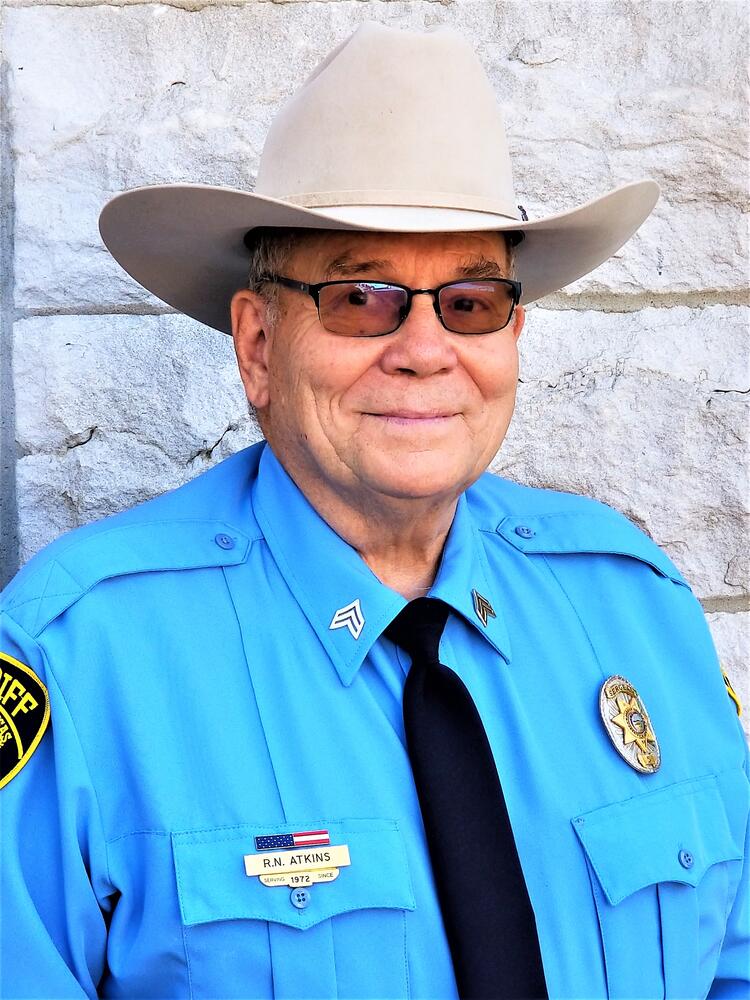 Sergeant Robbie Atkins
Sergeant Robbie Atkins has been with the Woodson County Sheriff's Office since December of 2008. Prior to Working for Woodson County Atkins worked for Hodgeman County for 1 yr, served in Iraq for 2 years as a police trainer, served as the Allen County Sheriff for 4 yrs, and worked for the Kansas Highway Patrol for 27 years and 3 months.
Education includes:
Masters Degree in Administration of Criminal Justice

FBI National Academy
Military experience:
Retired Major for the Kansas Army National Guard

Marines served 4 years and 3 months with a tour in Vietnam
email: ratkins@woodsonsheriff.com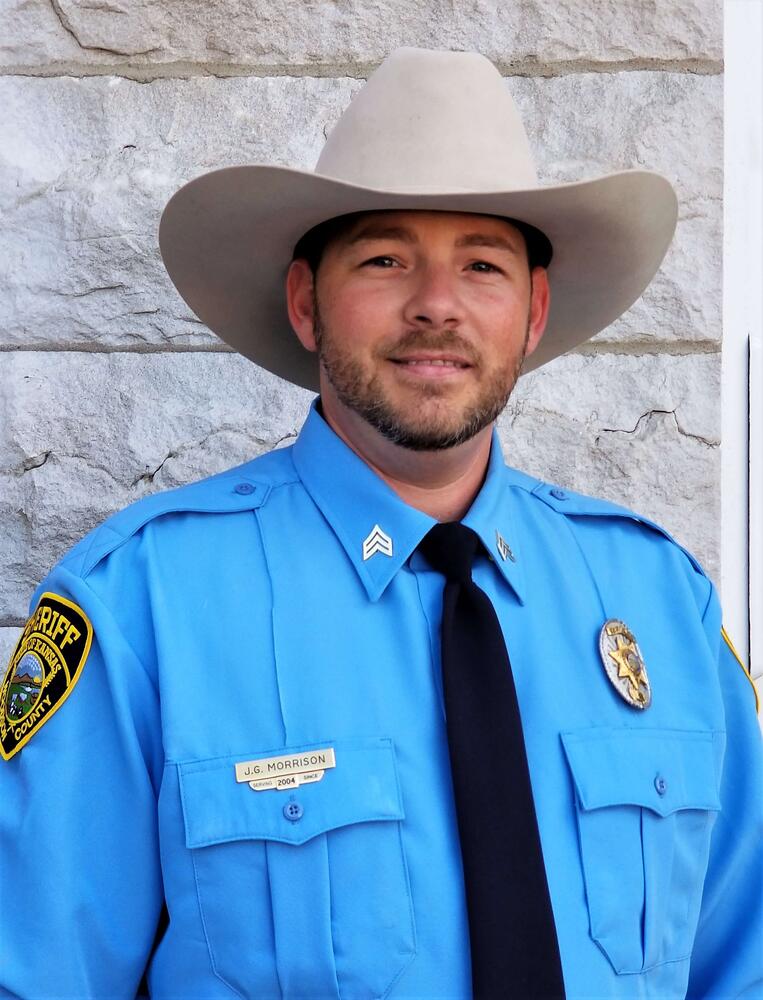 Sergeant Jacob Morrison
Sgt. Jacob Morrison grew up in Iola, KS and attended school most of his life there. He attended school in Yates Center for about 1.5 years but then returned to Iola and graduated in 2000.
Following High School, Sgt. Morrison enlisted in the US Army where he deployed to Iraq in 2003 in support of Operation Iraqi Freedom. At the conclusion of his active-duty enlistment, he returned home to Kansas and chose to settle in Yates Center. In December of 2009, Sgt. Morrison enlisted in the Kansas Army National Guard and deployed to the Middle East in July, 2020. He returned home in May of this year. November of 2022 will mark 20 years of service in the US Army.
He started his career in law enforcement in 2004 with the Woodson County Sheriff's Office and attended the Kansas Law Enforcement Training Center in 2005 as a member of the Class of 181 where he attained his full-time certification. He later transferred to the Yates Center Police Department but returned to the Woodson County Sheriff's Office in 2012 and is currently a patrol sergeant.
In 2015 Sgt. Morrison enrolled in online classes through Central Christian College of Kansas studying Criminal Justice. In 2019 he graduated Summa Cum Laude with a Bachelor's degree in that field of study.
"Though I only spent about 1.5 years in school here, I felt a large sense of family and friendship from within the community of Yates Center and Woodson County than I did where I grew up. So much more that I chose to settle here rather than in Iola. Since then, I have never regretted doing so, this is where I belong." J. Morrison
email: Jmorrison@woodsonsheriff.com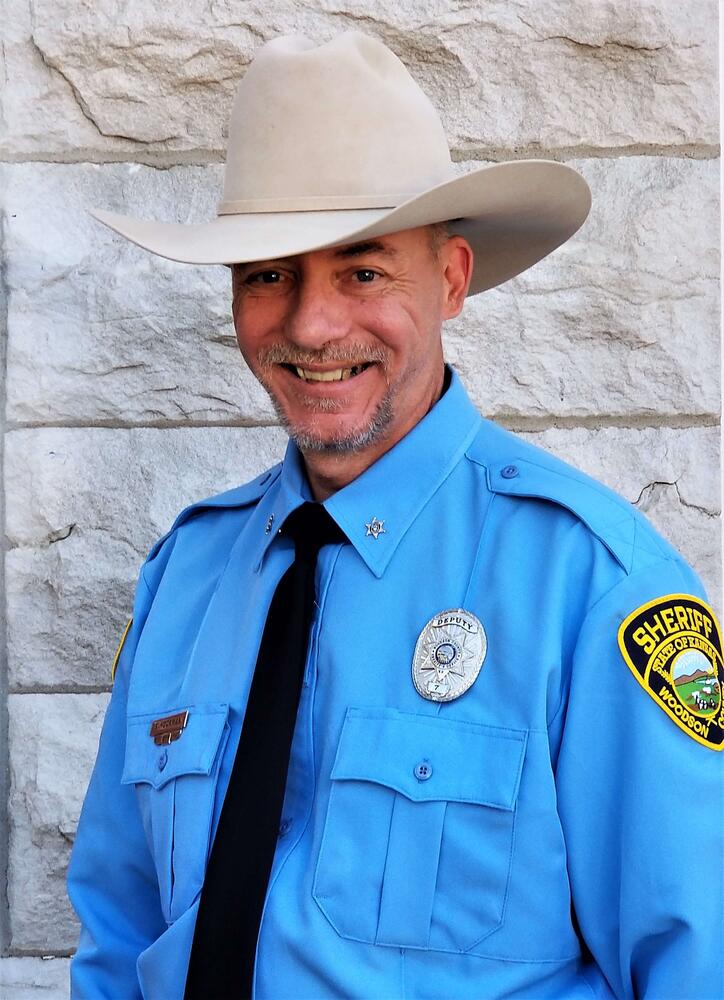 Deputy Scott Hockman
Deputy Scott Hockman
Deputy Hockman was born in Philipsburg, New Jersey and lived there until he was 31 when he moved to Buffalo, New York in 2001. Starting in 2002 he began working for the Department of Homeland Security (Transportation Security Administration) and worked there til 2013 when he moved to Kansas. In 2007 Deputy Hockman joined the United States Army. Hockman volunteered as a fireman in Depew, New York from 2011-2013 and served as their Lieutenant from 2012-2013. In 2013, he moved to Kansas and is currently serving in the Kansas Army National Guard as a Propety Book NCO (SGT). In June of 2017 Hockman started with the Woodson County Sheriff's Office and graduated from the Kansas Law Enforcement Training Center in January of 2018.
email: shockman@woodsonsheriff.com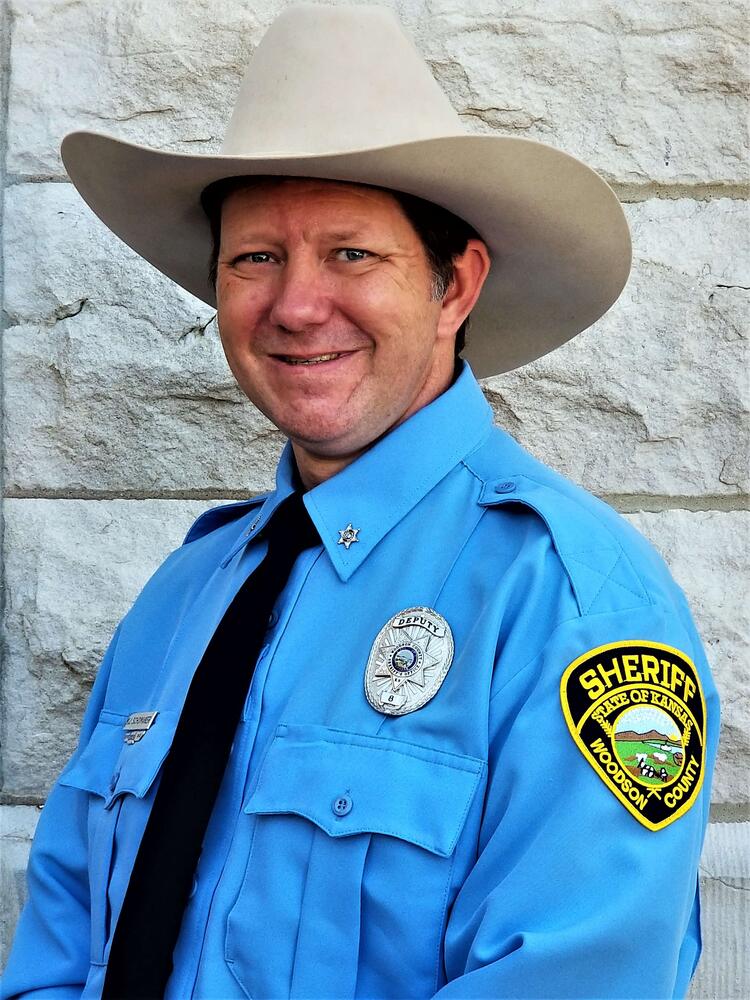 Deputy Martin Schomaker
Deputy Martin Schomaker joined the Woodson County Sheriff's Office on October 1, 2020. Before that time, he worked as a correctional officer for Neosho County for approximately one and half years. He then was hired on with the Allen County working in the jail in June of 2016. During that time there he was promoted to Jail Supervisor, but after a year or two he stepped down and became the shift lead for night shift.
Before his time in law enforcement, he was in the military from May of 1997 to May of 2001. During that time, he was on special assignment and worked in the post office at Yokota Air Base Japan. He also did a special assignment in Saudi Arabia for four months. When he got out of the military, he decided to get his degree in criminal justice. In 2009 He received his degree in Criminal Justice Forensic Psychology.
On August 20, 2021 he graduated from the Kansas Law Enforcement Training Center. He graduated in the 282nd Academy class and is currently working the night shift with the Woodson County Sheriff's Office. He is looking to further his education in Forensic Psychology in the near future.
email: mschomaker@woodsonsheriff.com