Visitation schedule
01/12/2022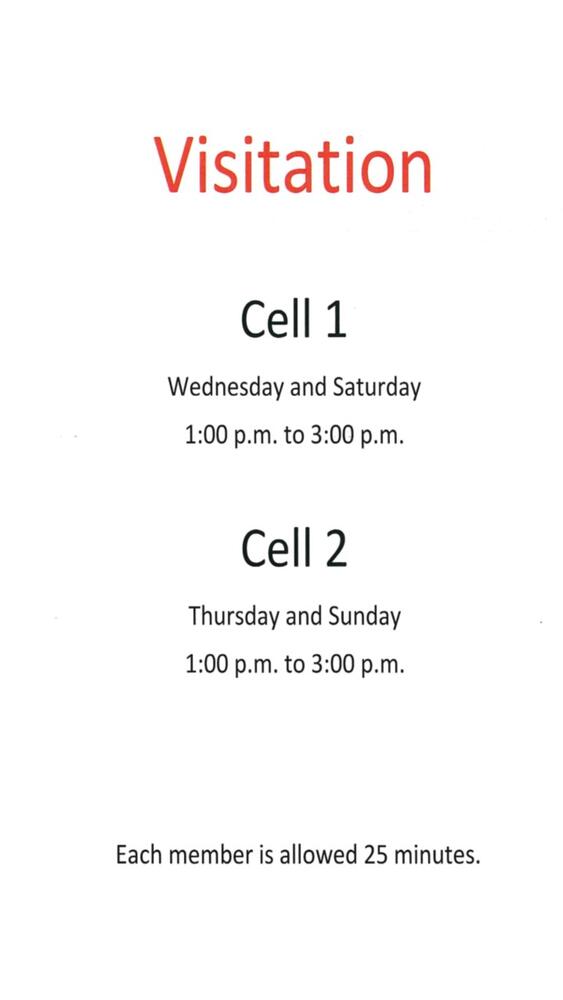 Visitation
* Jail Visitation is now done by video. Go to inmatesales.com or call 877-398-7700 to arrange a visitation.
* Visitation days are determined are determined by the cell the inmate is in, so you will need to contact the jail at 620-625-8640 for that information.
*Request for visitation must be made at least 24 hours in advance of the visitation in order for it to be approved.